Mistress Serena and I had a fabulous double humiliation session yesterday!
We were both in shiny latex – she in one of her many latex corsets – this time black with red trim over a similar dress… super sexy…
I was in the Vex uniform dress…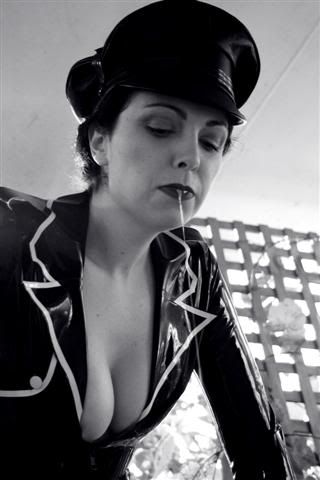 It was a fabulous session – with the slave desperately scrambling from one pair of shiny boots to the other lavishing them with kisses while we made fun of him… there was lots of spitting, slapping and some hot strap-on when Mistress Serena held him down across the horse while I ravaged the other end!
Ending up with a double drowning of g/s…
Yay – too fun!
I have to say it's a brave slave who sees us together for that sort of session – we're really Bad Cop/ Worse Cop 😉