My goodness – I've just returned from Canberra and it's time to pack my bags and head straight out to the airport!
This time I've heading back over to the United States – first stop to visit my good friend Maitresse Renee in Dallas Texas! I arrive on Thursday 7th May and leave Wednesday 13th
I'm super excited about this for a whole number of reasons – of course because it's my first visit to Texas and I love seeing new places – but mostly because I'm going to get to spend time with Maitresse Renee! As you know if you've been following my adventures I've been travelling the world meeting other Dominant Ladies for a long time now – I really believe that sharing skills and ideas from other experienced Mistresses with different specialties, equipment and interests is the best possible way to learn. I've been super lucky to become close friends with other Mistresses all over the world that I've met travelling or when they come to Australia. I first met Maitresse Renee at my first DomCon about 5 years ago and was captivated by her perfect combination of charm and dominance. Now she's invited me to visit her and we already have slaves lining up to submit to us together! She's the owner of an amazing playspace – which apparently has over a dozen cages! I'm jealous – I have such a fetish for males in cages… probably why I love overnight and multi-day sessions so much – there's just something so very satisfying about having a caged slave waiting in the darkness for me.
We are getting very busy with sessions and some very glamorous events planned – but if anyone is hoping to submit to me or preferably to both of us best to contact her immediately to secure a time! sessions@maitresserenee.com
I've been a long time fan and supporter of Mistress Cyan and the wonderful DomConLA and have been a Guest of Honour there quite a number of times! This time I'm teaching two classes – one on Friday afternoon – Discipline of the Hands and Feet. One on Sunday late morning on Extreme Caning! Apart from my classes there are all the wonderful DomCon events, sessions with selected submissives, shopping up a storm with all the fantastic BDSM and Fetish Vendors, and of course getting to spend time with so many of my beautiful International Domme friends!
If you're interested in having a session with me in LA best contact is email – ms.servalan@gmail.com
Too much fun! Though my packing is going very slowly indeed – basically it's at "Concept stage"! Yikes!
or more leather!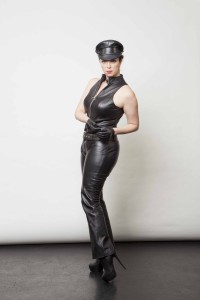 even a glamorous gown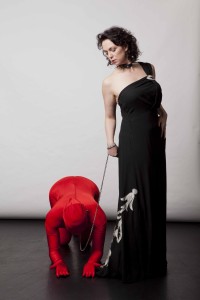 and that's just the tip of the iceberg!
For frequent updates on my travels and adventures please keep your eye on my twitter https://twitter.com/msservalan